Is this the right attitude?
"What I did, standing up to the pompous Police Inspector in charge of this ridiculous 'Minorities Support Unit' seemed a small thing to do at the time, but it has struck a huge chord with Christians. They, like me, are fed up with seeing the police engaging in crude social engineering, going around trying to intimidate Christians into silence. Our Faith requires us to preach the Gospel. Today's gay-supporting police forces will have no more success at stopping the good news that Jesus Christ died for sinners than did the religious authorities who told the Apostles to stop preaching (Acts 5). My message to Christian preachers who are told to do this, or stop that, and threatened with arrest, is: Call the bullies' bluff. Let them arrest you. Don't accept a caution or an 'ASBO'. Let them charge you. Say nothing in reply. Then call me the minute you get out, or even from the custody suite itself, and I shall get you representation and publicise your case, God willing."
Maryland homeschooler reviewed by public school
"The public school system has an office that follows the homeschoolers. By law they are only allowed two portfolio reveiws a year as long as you are doing your job as teacher. I have heard some horror stories from other parents, but I had a good experience. I guess we are doing okay after one whole week…"
Is it the governments responsibility to oversee homeschoolers? This "portfolio" requirement is probably a good accountability system—especially for parents who don't put forth much effort. But I wonder if it might lead to certain unbiblical requirements in the future. Does Ohio have such requirements?
"Political correctness dies hard in the West as evidenced by the recent embarrassment of Britain's Sussex police, who sent officers for 'diversity training' to an Islamic school they subsequently raided as part of a crackdown on those who recruit and train jihadist warriors. Don't the cops have it backward? Shouldn't the people in that school be subjected to diversity training and taught the concepts of pluralism, tolerance and religious freedom? Who is attempting to blow up more airplanes? Who has sworn to murder all 'infidels'? It isn't British police officers."
Jorge Sanches visits Kerguelen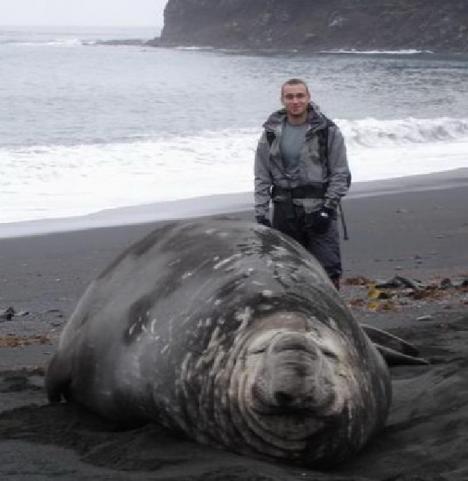 "I was so lucky to see a sea leopard near my refuge! Later I was told that they usually search for penguins close to the Antarctic continent and rarely in these islands. Before eating the penguins they play throwing them up in the air several times. Sea elephants are the more giant animals of Kerguelen Island; they measure up to six metres long. I saw hundreds of them in the island lying lazily, sleeping, because they know that on earth they have no enemies."